NEWS
20 Nov 18
Maddie Hinch Interview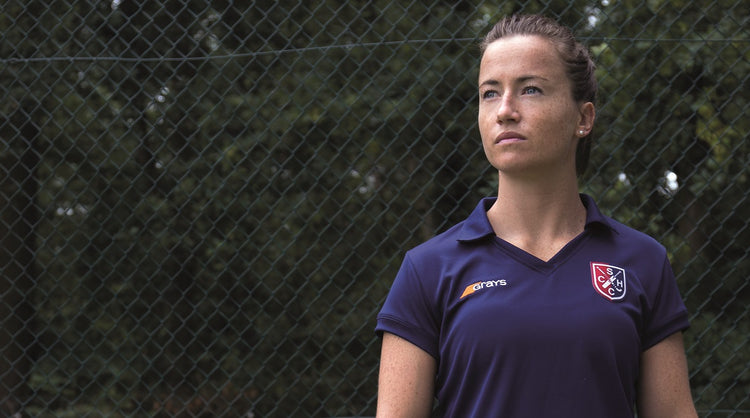 Have you noticed an increase in participation in hockey in the UK because of the success at the last Olympics?
"So I missed out on the Olympics in London but was obviously part of the gold medal winning team in Rio. In that time the stats that the FIH have published say that there are roughly 10000 additional adult hockey players (in the UK). I couldn't verify that but I hear regularly that junior teams and sessions are oversubscribed and the goalie camps that MH1 have been running have grown in popularity and scope in the last year.
We have some way to go to match the sport in Holland where I play now but being the fastest growing hockey playing nation is still an excellent achievement."
What are the next major tournaments for the squad and what do you hope to achieve?
"Looking ahead the World Cup was a watershed moment for me and I decided that I wanted to play a full season in Holland before selection for the European Championships in Antwerp next year. Of course I am disappointed not to be involved in the Champions Trophy in China and the Pro League starting in January. But I have now been involved in the centralised system for a long time and in order to recharge my batteries for Tokyo and beyond need to consider my progress in the sport I love. But make no mistake the desire and passion that helped us all win Olympic gold still burns bright in me!!!"
How important is the product that you use on the pitch?
"Its everything, especially in the goalkeepers position. Every piece of kit needs to strike the balance between protection and being lightweight. If a plastic object ie. a ball, is travelling at upwards of 100 mph, then its only logical that I can wear the best possible protection. That's why it has taken some time to develop new goalkeeping kit with Grays. But that's the point – to leave a legacy in terms of the kit you used and developed that helps goalkeepers be better protected I think is something very positive."