THE GAME
31 Mar 20
A Story from Ghana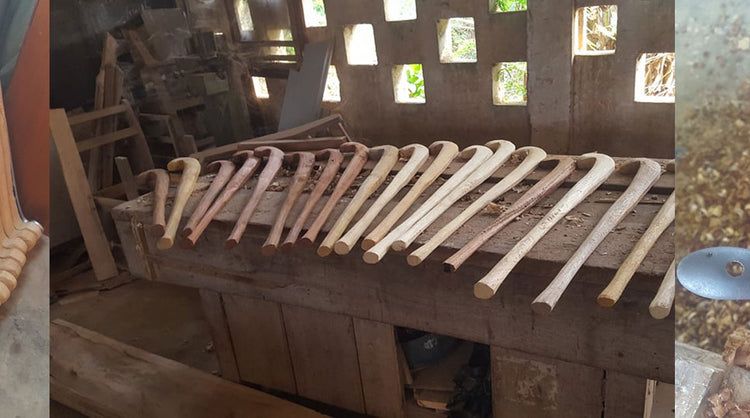 An incredible story that is much needed during this period of uncertainty: -
Good evening. My name is Prince Abbeyquaye from Ghana, West Africa. I play hockey and now I want to teach my students in a new area in which I work now.
I was transferred into the high school I work now as an administrative officer in September 2019. When I started working, I realized the students don't play hockey. I tried to find out why and got to know that there were not hockey sticks and other equipment needed to play the game. I tried to follow up to find out if the authorities could procure the equipment but the response was that resources were limited and inadequate to hockey project. So I took it upon myself to carve those sticks in the pictures manually with some simple hand tools, and trust me, it was very tedious and hectic.
Gradually I carve 30 sticks and managed to reach some friends and a hockey coach of mine, who in all gifted me with 8 hockey balls. I began the hockey lessons with the students and they showed great interest and it was very amazing. Since just the wood wasn't durable, some of the sticks, about 9 out of the 30 got broken during the first week of our lessons. Unfortunately, the schools were closed down due to the COVID19 crisis. But I know with some help with the sticks, balls and other equipment, hopefully when school resumes, we'll be doing a great job here. In addition, there are other high schools and with considerably large number of students. And surprisingly none of these schools play hockey. My plan was to extend the hockey lessons and training to the other schools as well. And I know if I get the help, with time great talents will be discovered among these students.