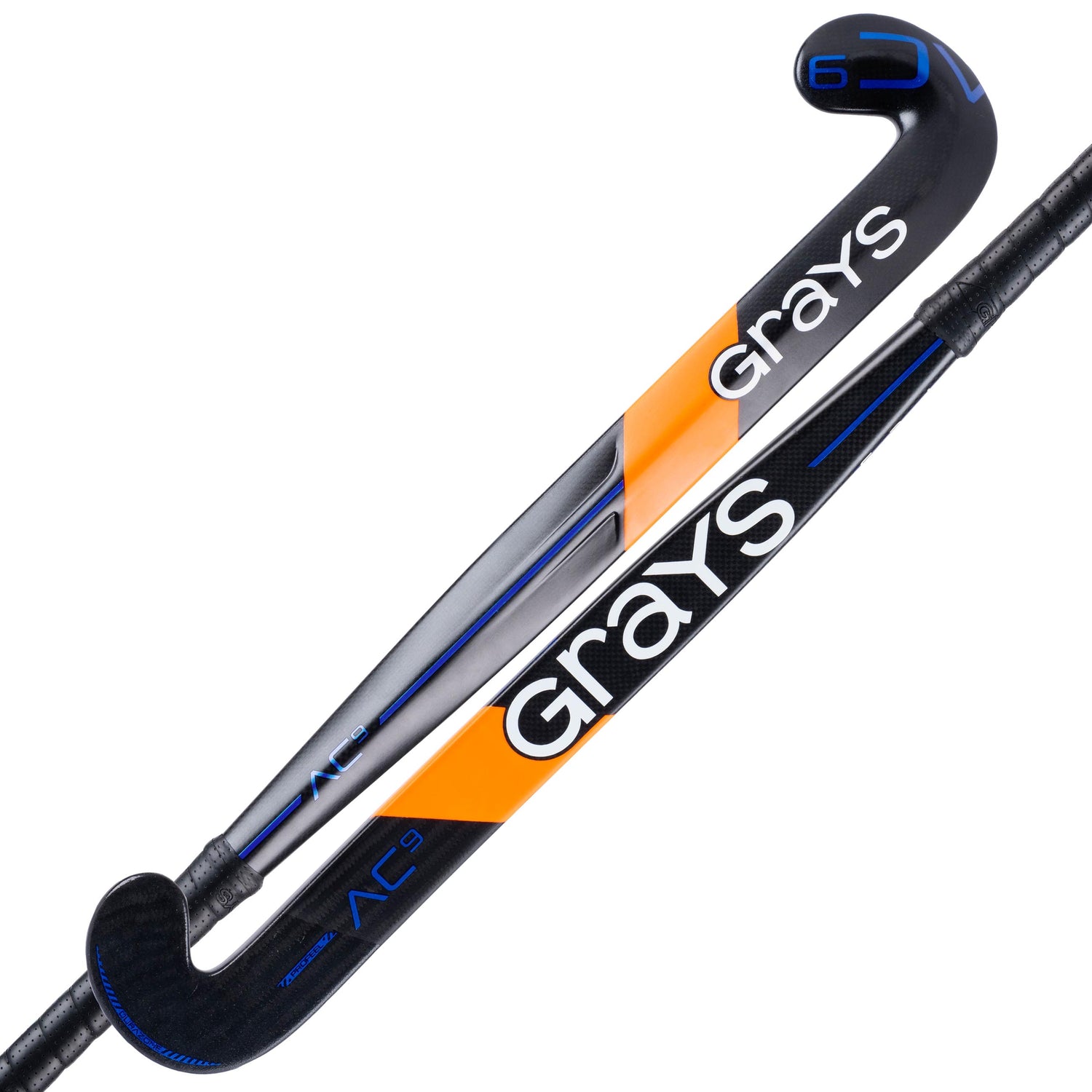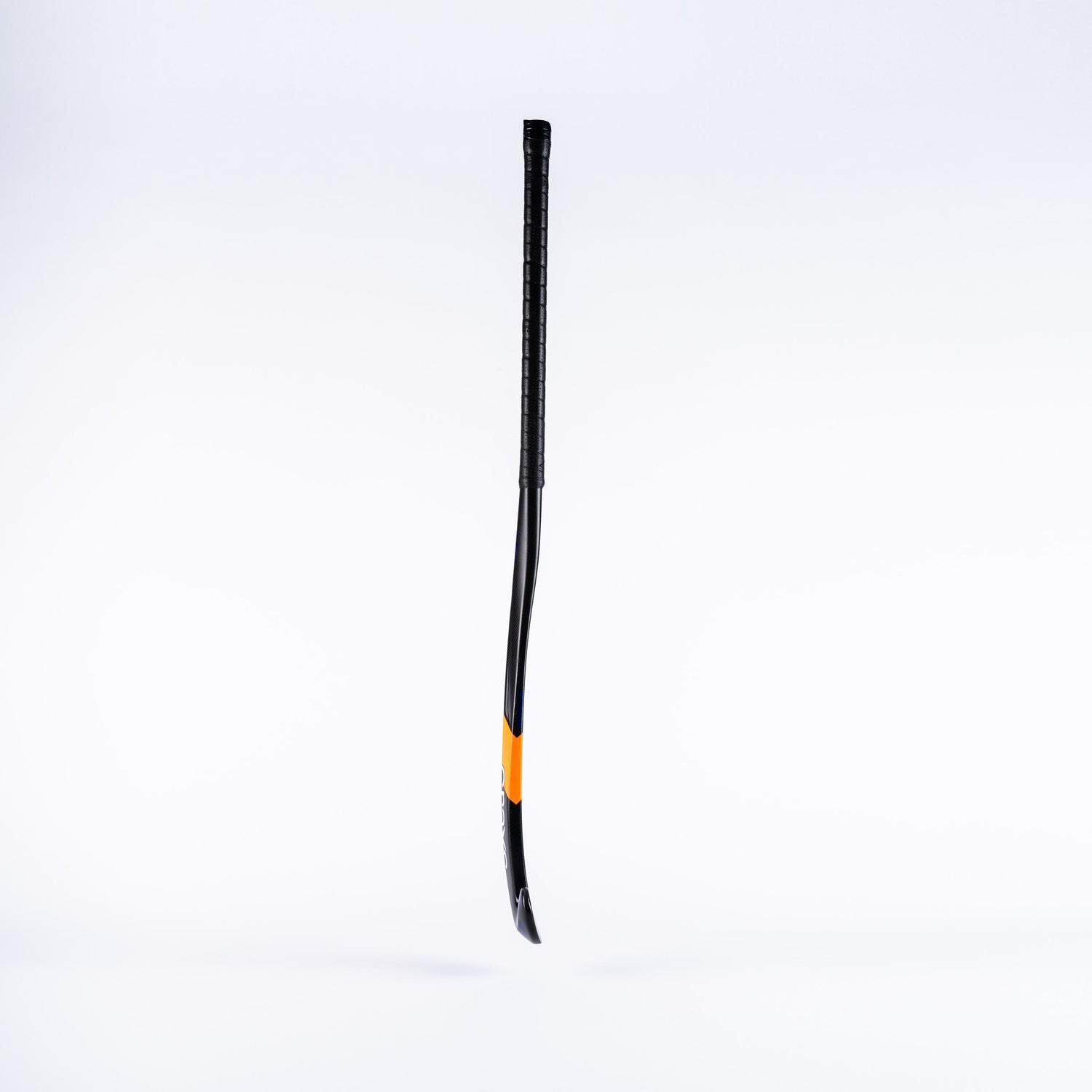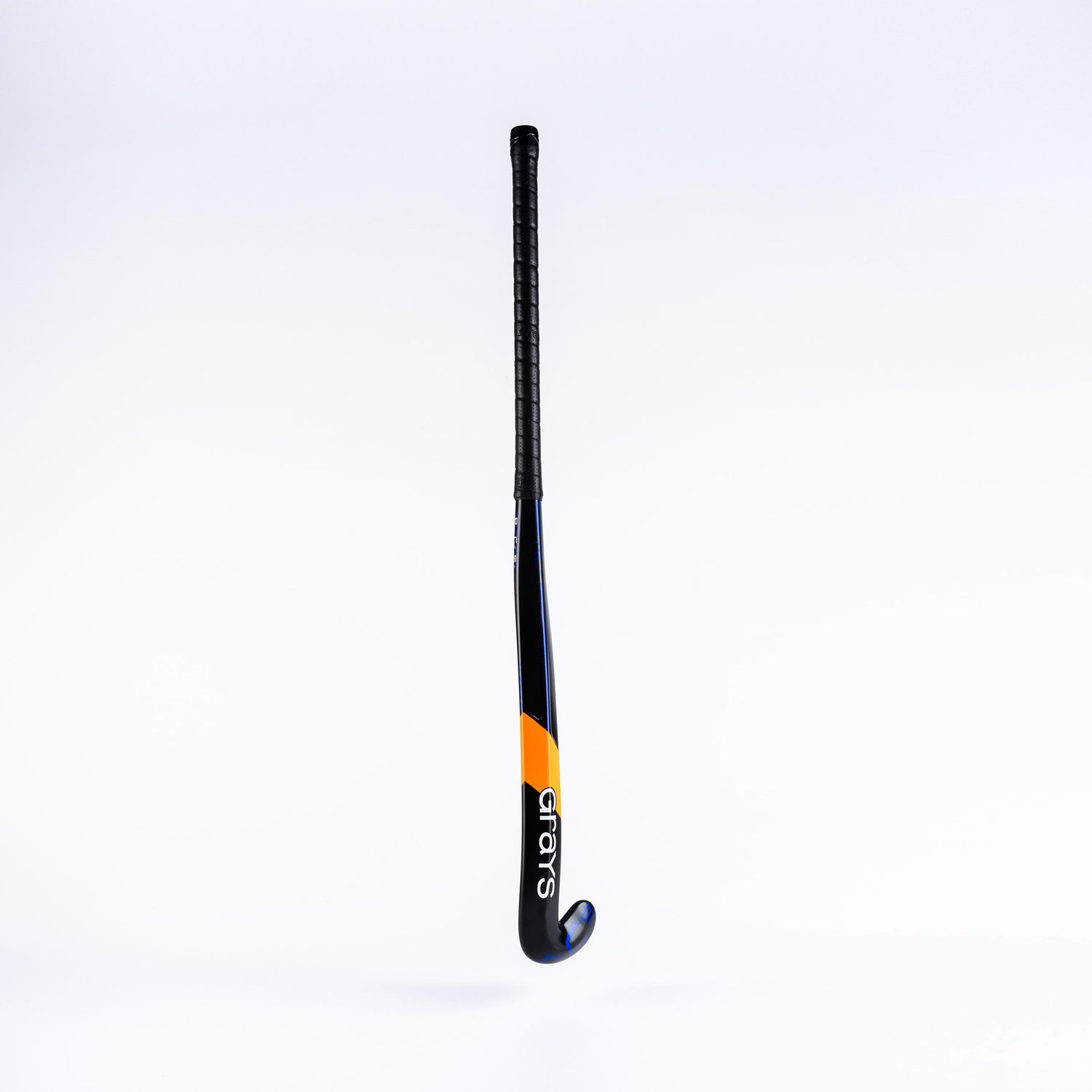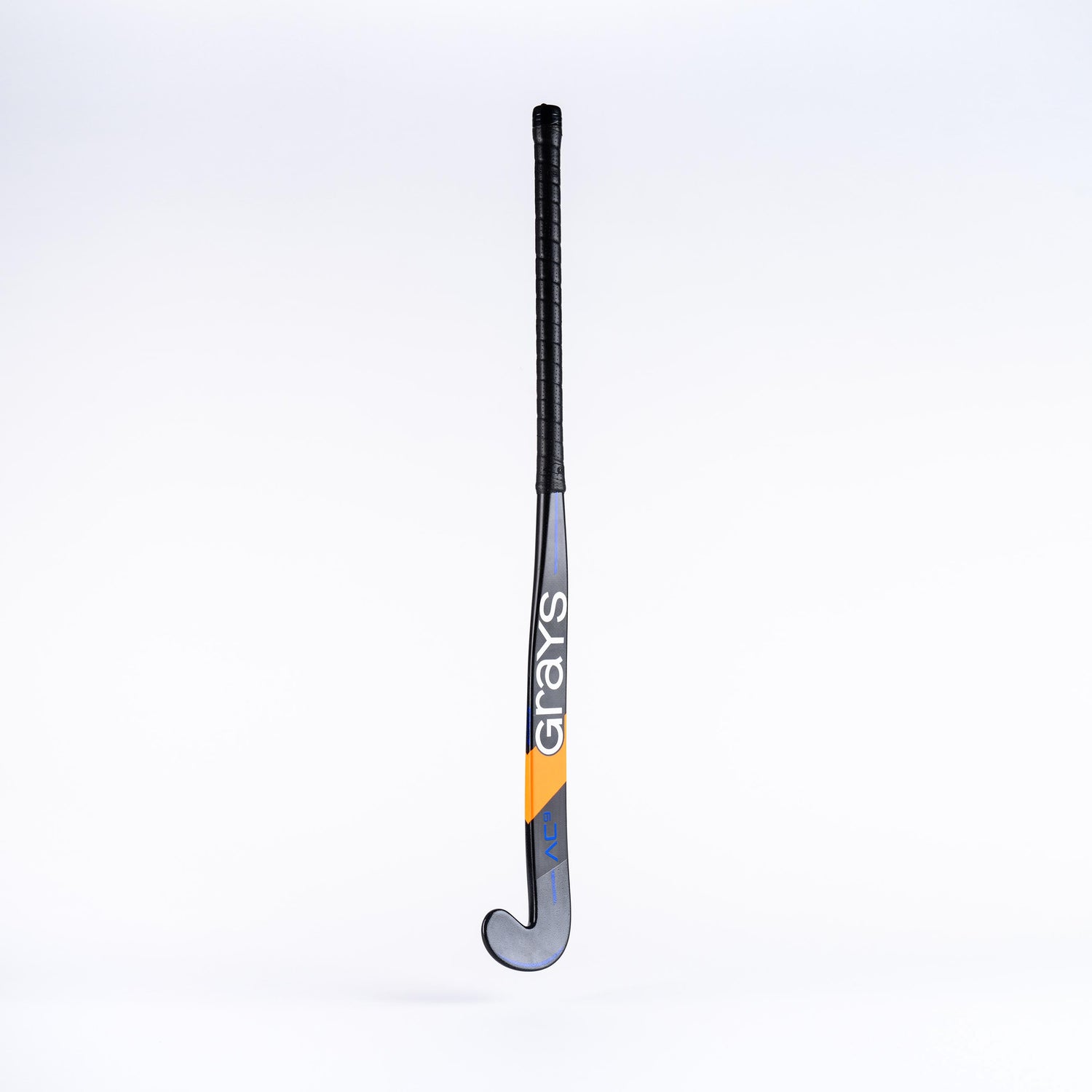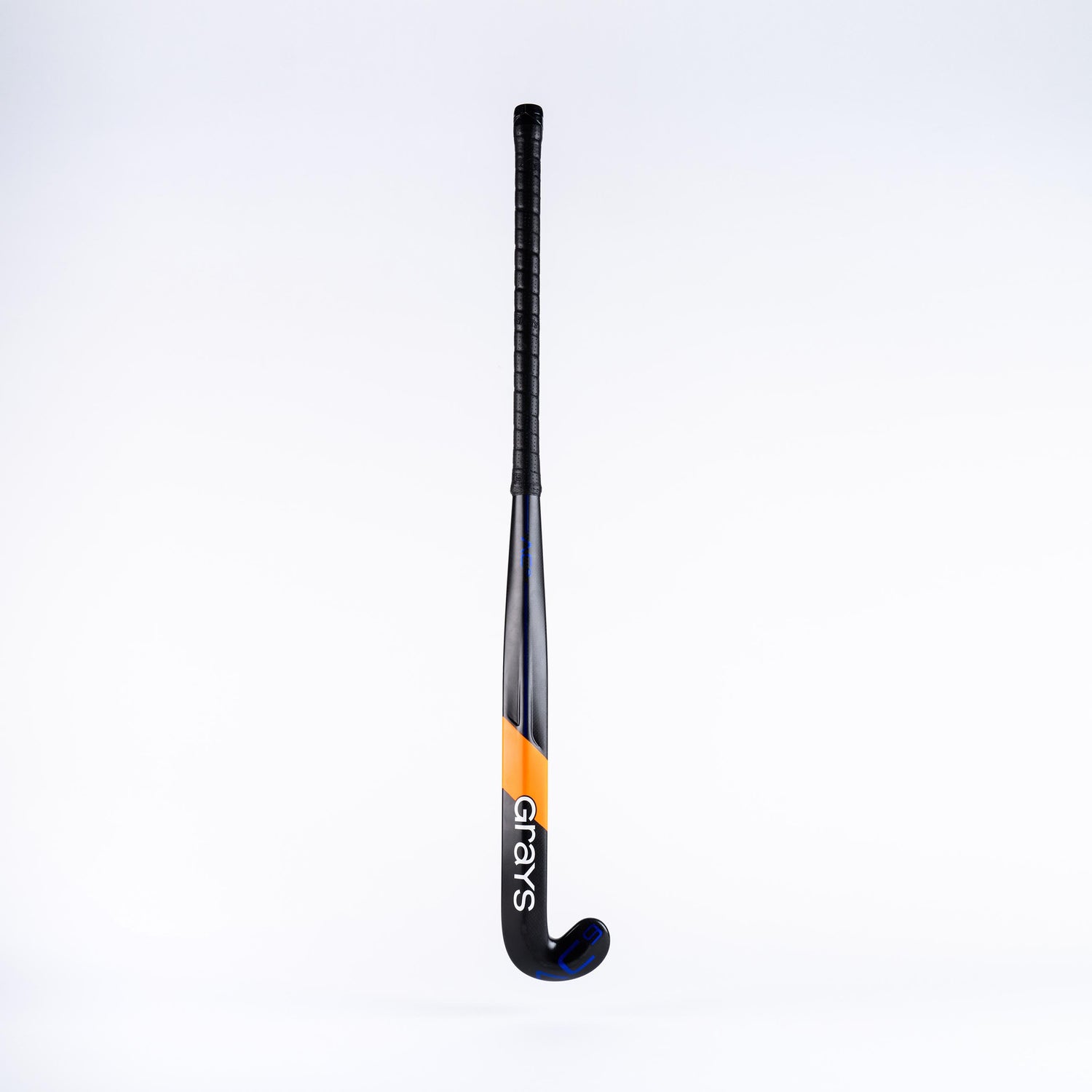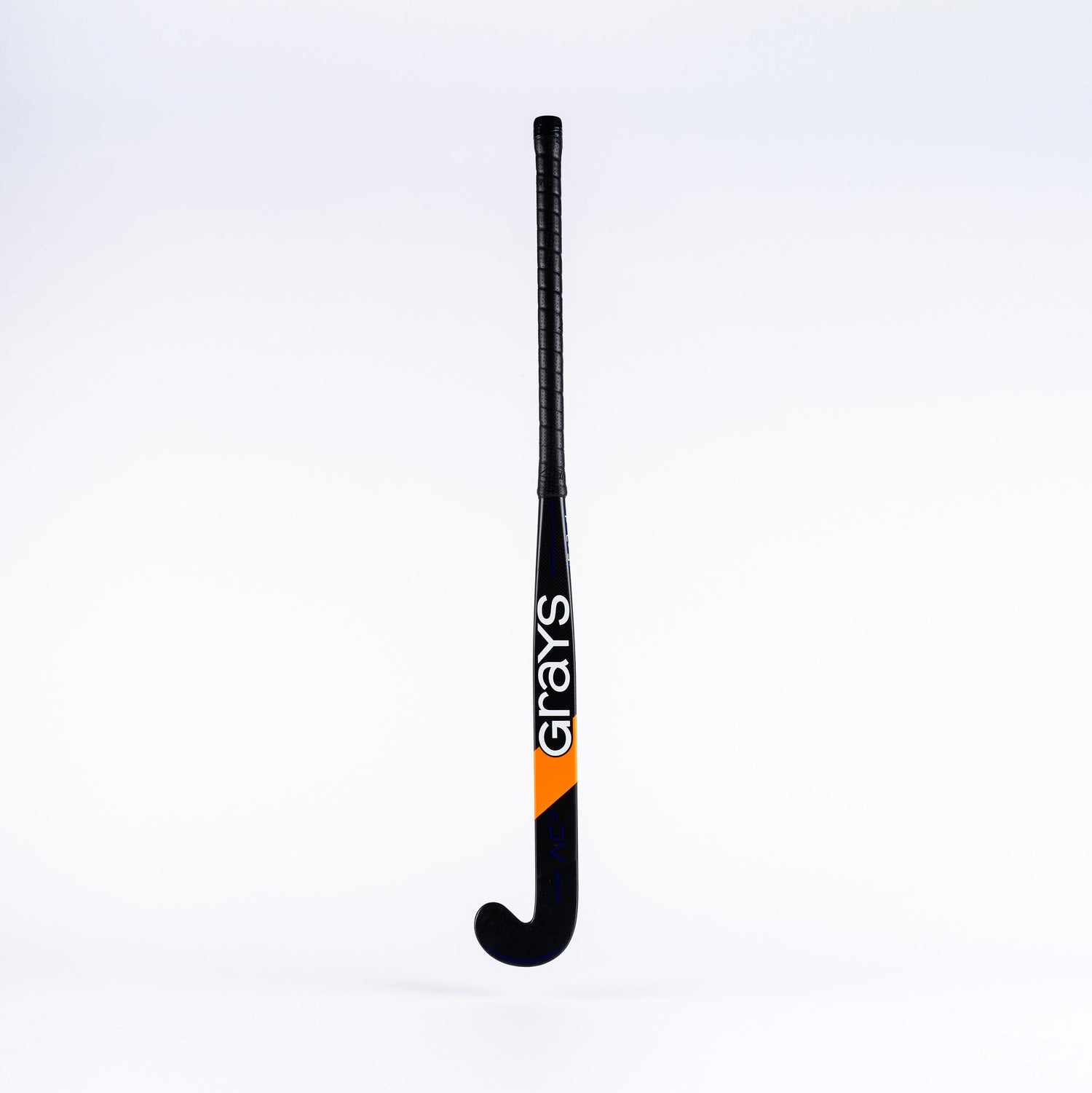 AC9 Jumbow-S Composite Hockey Stick
AC9 Jumbow-S Composite Hockey Stick
The key to making the Aerocore range a success was to test the limits and defy convention. While crucially staying within FIH regulations, we've done exactly that with our Prowbow-S and Dynabow-S designs and now, the new Jumbow-S profile takes this idea even further.

These sticks have undergone a fundamental rethink of a design that has been commonplace for over 30 years to ensure we maximise the extreme bow, making them the most aggressive hockey sticks on the market.

The concentration of the bow is positioned towards the playing head, working in conjuction with the player's hand position, allowing a much later strike through the swing-arc than previously possible.

What does this mean? Serious head speed through the ball.

Innovations at the playing head also require innovations in the handle.

We've incorporated a unique ribbed design which increases grip and feel throughout the handle area, and reduces the harsh vibrations that an increase in power can sometimes cause.

A flat inner edge on the handle of the Jumbow-S allows the hockey player to instinctively understand the playing head position, allowing 100% focus on the ball.

Players around the world now try to master the backhand strike using the reverse edge. The Aerocore range is helping players do this by delivering the cleanest, most powerful strike Grays has achieved to date.

The new Jumbow-S design goes even further, extending the LBZ and coating it with our tough Durazone surface treatment; giving players an even greater sweet-spot and making strikes faster, harder and more accurate.

The AC9 has been precisely engineered to gain maximum performance. Using Aerocore technology the weight distribution is controlled to create a light pickup.
DELIVERY
Every UK order from Grays gets FREE shipping.
UK customers get FAST & FREE shipping via UPS or DPD - usually with you within 2 working days.
Please note all deliveries require a customer signature.
Rates for international shipments vary depending on country. See our delivery page for more information
Returns
We offer FREE Returns for UK customers. Simply use our self service tool to generate a return label and drop it off at your local UPS drop-off (thousands across the UK).
Customers from other countries - please see our returns page for more information.

Stick Size Guide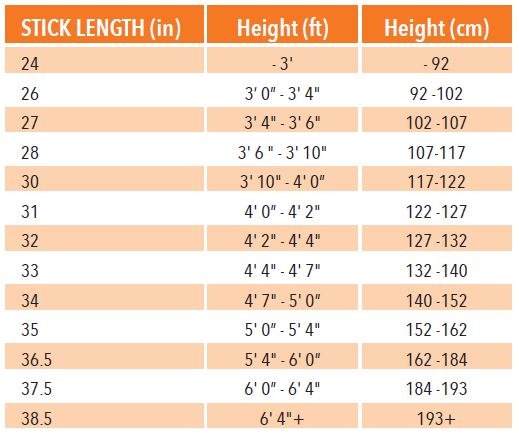 Picking the right size for you
It is important to get the right size stick. We recomend choosing your size as per our guide but it comes down to what feels comfortable for you. Some people may choose a stick that is longer to gain extra advantage or so they don't have to lean down so far!
Common Questions
Which stick is right for me?
Which shape stick should I use?
Our shapes can be split into two categories, low bow and medium bow. Low bow models are designed for drag-flicking, aerials and 3D skills. Medium bows are tailored more towards the core skills of the game.
Check out our Hockey Stick Buying Guide for more information.
What weight are your sticks?
Our sticks are between 530-550g which, in our opinion, is the optimal weight. Our sticks are well balanced as well giving an excellent 'pickup'.