NEWS
04 Mar 22
Karachi King Limited Edition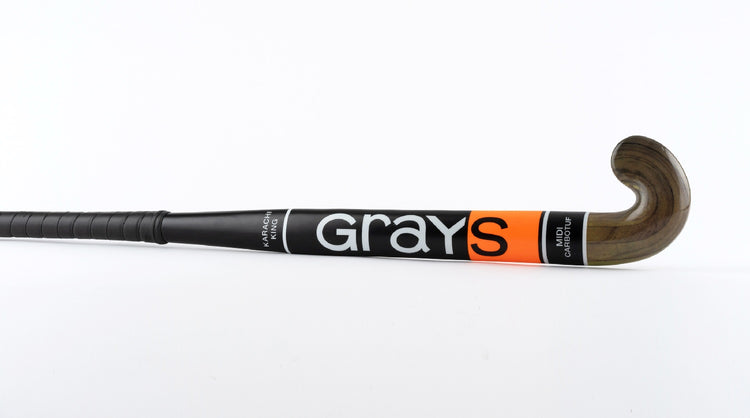 Reimagined in composite specification for modern performance the Karachi King is in honour of Imran Sherwani and the Olympic Gold medal winners from Seoul 1988. 88 Limited Edition sticks have been produced to mark that golden year.
Imran has been diagnosed with the Alzheimer's disease and donations will be made in aid of Alzheimer's Research UK.
"This stick is a replica of the Grays Karachi King Midi Carbotuf stick which I used in 1988 to score 2 goals, including the winner, for GB against Germany in the Olympic men's hockey Final in Seoul".
Imran Sherwani
"As well as being one of the real heroes of GB Hockey, Imran was truly an iconic ambassador for Grays Hockey. It was our great pleasure to ask Steve how we could contribute and help with the campaign. We were delighted to be able to produce a limited edition of this modern re-incarnation of the famous Karachi King Carbo stick, which was used by Imran to score 2 of the 3 goals in the 1988 Olympic final in Seoul to help secure the Gold medal for Great Britain.
Alzheimer's affects so many of us and our families in so many ways and we are proud to be able to support Alzheimer's Research UK with every stick we sell."  
Richard Gray, Grays CEO- Commercial
"We are so grateful to Grays for creating these sticks to honour Imran Sherwani and the achievements of the 1988 Great Britain team, and to raise vital funds for dementia research.
By revealing his Alzheimer's disease diagnosis last year Imran has helped enormously to raise awareness of dementia.
So many people from the hockey community have supported Steve Batchelor's fundraising efforts in his honour, highlighting how Imran inspired so many players over the years.
Unless we act now, one in three people born today will develop dementia in their lifetime. But thanks to brilliant fundraising efforts like this our scientists will make breakthroughs that will help will keep people connected to their families, their world and themselves for longer."
Julia Sobik, Head of Sporting Events at Alzheimer's Research UK
In 1988 two goals from Imran Sherwani with a Grays Karachi King (wood) and now in 2022, 44 years later, I have teamed up with Grays who have kindly produced a replica stick to help raise money for my teammate and friend Imran, who now aged only 59 is living with Alzheimer's. Thank you to Richard Gray and his amazing team at Grays who have put this amazing composite stick together which still looks very much like the wooden original.

Please support ARUK and buy a stick today. Only 88 have been produced for this special person.

Steve Batchelor - Great Britain Olympic Gold Medalist Seoul 1988